Welcome to Boom Boom's Balloons located at
2739 N Lombard St
Portland Or 97217
503)289-7807
Email: boomboomsballoons@gmail.com
OPEN 6 days a week -
Monday 10am - 7pm
Tuesday CLOSED
Wednesday 10am - 7pm
Thursday 10am - 7pm
Friday 10am - 7pm
Saturday 10am - 7pm
Sunday 10am - 6pm
we are a family own business. committed to provide quality product and the best service since 2000.
visit our store. we carry a large selection of pinatas, Latex balloons, Foil Balloons, Number balloons, craft & more. we also print ribbon for favors 3/8" only. gold or silver letter in 24 hours.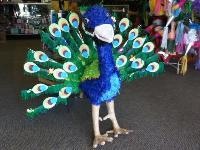 Need a pinata and cant find what your looking for. let us help you.
We are your #1 source for authentic Mexican pinatas. Our pinatas are the highest quality built in the USA. They are great for Birthday's parties, Business events, weddings or any other corporate and social events. These pinatas are the larges you can find in Portland area, if we don't carry the pinata you are looking for let us build the perfect custom pinata for you today.


11" SOLID LATEX BALLOONS
WITH HELIUM $1.50ea
FLAT 30¢ea


11" PRINTED LATEX BALLOONS
WITH HELIUM $1.75ea
FLAT 60¢ ea


18" FOIL BALLOONS
With Helium $3.99
Flat $2.99


JUMBO NUMBERS IN GOLD, SILVER, PINK, BLUE
With Helium $9.99ea
FLAT $7.99ea

14" NUMBERS AIR FILL ONLY IN GOLD
FLAT $2.50ea

Jumbo Letter Balloons in Gold 14"Gold Letter Air-Fill Only
With Helium $9.99ea FLAT $2.50
FLAT $7.99eA